On December 30, 2005, on his blog How To Change the World, venture capitalist Guy Kawasaki, the co-founder of alltop.com and the former chief evangelist for Apple, set out "The 10/20/30: Rule of PowerPoint."
You've probably heard of it.
The 10/20/30 rule states that a proper PowerPoint presentation should involve no more than 10 PowerPoint slides, should last no longer than 20 minutes and that the text on said slides should have a font size of no less than 30 points. He may have laid out the 10/20/30 rule over six years ago, but with the profusion of presentation software today, Kawasaki and his Rule of PowerPoint are more relevant than ever.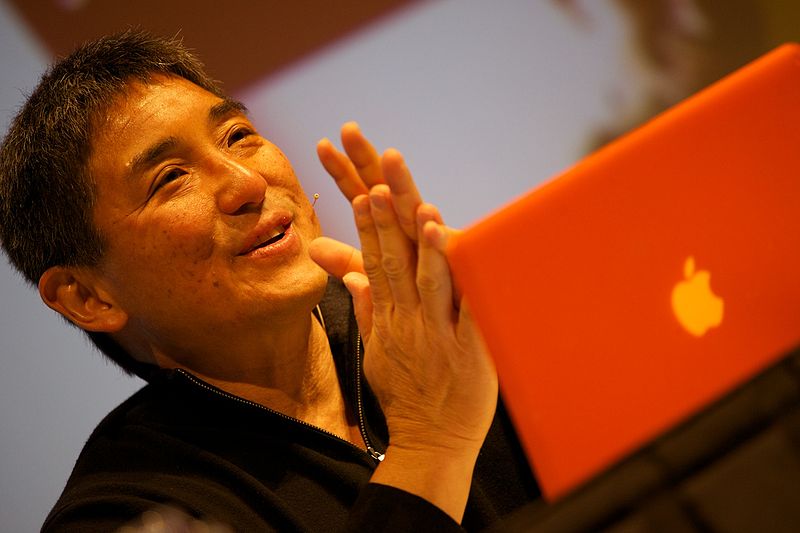 Guy Kawasaki. Photo by Eirik Solheim / nrkbeta.no
via Wikimedia Commons.
Kawasaki came up with his rule after watching countless entrepreneurs give unfocused, unorganized and uninspired presentations to his venture capital firm Garage Technology Ventures. While the 10/20/30 PowerPoint rule is mainly directed toward entrepreneurs pitching their businesses to venture capitalists, it can most definitely be applied to the presentations of professional speakers.
Let's begin with the second part of the equation: A presentation should last no longer than 20 minutes. While this may be true when presenting to time-deprived venture capitalists, it certainly does not apply to the varied and various types of presentations given by public speaking professionals. After all, if you were hired to give a half-day workshop, your event organizers might be a bit peeved if after 20 minutes you wrapped up your presentation and fielded questions for the remaining three or four hours.
That's not to say that big ideas can't be presented in 20 minutes or less. (See the TEDTalks website if you don't believe me.) But the key takeaway here is: Be brief. Keep your presentation as short as possible – keep it to the point, keep it relevant and keep it simple. The shorter and more succinct you can make your message, the more powerful it will be. (And the more your audience will appreciate you for not wasting their precious time.)
Now on to the PowerPoint aspects. Kawasaki's rule states: Your presentation should have no more than 10 corresponding PowerPoint slides.
We have all been witness to PowerPoint presentations that just never seem to end – where slide after slide is covered in bullet-pointed text, as though the presenters are clumsily using PowerPoint as giant cue cards that all the audience can see.
Kawasaki is right. If your presentation is only 20 minutes long, you really shouldn't need much more than 10 slides. But more importantly, you should by no means need one slide for every point you want to make – and certainly not for every sentence that comes out of your mouth.
Again, Kawasaki's real concept is to keep it simple. Your real presentation consists of the words and concepts and ideas coming out of your mouth. A PowerPoint presentation should serve only as a visual aid – a way of further explaining, through visuals such as charts, graphs, photos and infographics, the concepts that you're speaking about. How many slides this will require will be unique to each presentation. There's no tried and tested formula that will apply to every presentation ever. Just remember that less is more and that you should make every slide count.
Finally, the third part of Kawasaki's rule: Your PowerPoint Slides should use a font size no less than 30 points. This one I'm just going to give to him. As stated previously, PowerPoint is a visual aid, and as a result your slides really should mainly involve visuals. If you will be using text on your slides, you should be certain that the words are large enough that all the members of the audience can easily read them. Plus, the bigger the font, the less words you'll be able to fit on the slide, making each slide simple and succinct. Just the way Kawasaki likes it.
Do you use Kawasaki's 10/20/30 Rule of PowerPoint in your presentations? Do you have any tips or tricks on how to create presentations that are powerful and to the point? Share your ideas here or on the Inspiring Speakers Bureau Facebook page. We'd love to hear them!